30
Mar
2008
How many Maes does it take to change a lightbulb? Just one, and not only does the bulb get changed, a blog post comes out of it.
When changing a lightbulb today, I noticed the following written on the package: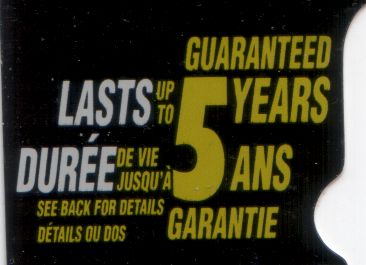 Guaranteed to last up to 5 years. But not more than that! In fact, if it doesn't blow within 5 years, they'll replace it with one that did, no charge!
For the curious, the bulb in question is a Philips Marathon fluorescent bulb for standard light sockets. The light it makes is fairly good, especially considering it's only 15W. But we'll see how long it lasts… 😉